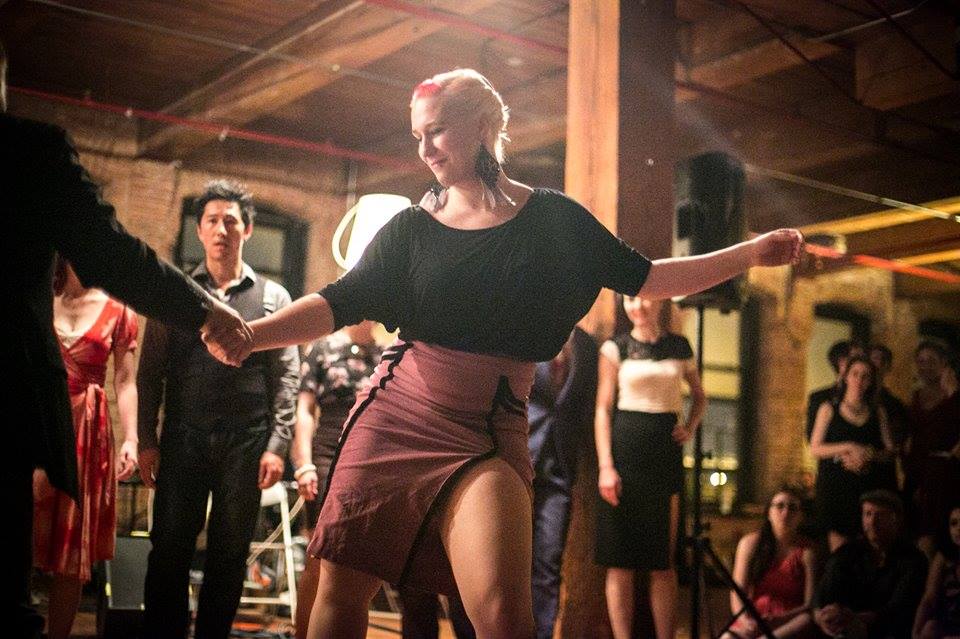 Elijah Ryberg and The Kats Korner are super excited to be hosting a one day blues workshop on Saturday the 22nd of April at the Party House of Nims! We are bringing in Kara Fabina (bio at the bottom) from Colorado for four hours of Blues dancing instruction that will increase your knowledge and love for the slower tempos…all for just $45 at the door
Four hours of blues dancing instruction!
This is going to be a ton of fun and is open to anyone who wants to improve their blues dancing or dancing in general. In this workshop you will learn different blues basics, historical interpretations of the music/dance, history of these dances, why these sub categories of dance are the way they are, how to have fun with them and stressing good solo movement!
Class Schedule:
11:00am: Blues Origins: Come learn some of the earliest styles of blues dances that influence many of the current fads in blues dancing.
12:00pm: Essentially Blues: This class will explore the essentials of blues dancing to create moves and dances that are bound to impress. If you like to express yourself, be creative, and try things outside the box, then you are bound to need the essentials to accomplish this in a partner context.
1:00pm: Lunch
2:00pm: Call & Response: Turns out in partnered social dancing, you and your partner don't have to be doing the same thing at the same time. This class will take you through a series of games designed to unlock your creativity and turn your dancing into more of a conversation with your partner.
3:00pm: Expanding Your Dance: Take your dancing beyond the basics. In this class, we will expand your solo vocabulary with these vital blues moves. We will put these moves in a partnered context and show you how to use them to add more variety and excitement to your dancing.
Location: The Party House of Nims – 649 S Windsor Mesa, AZ
Then, at Kats Korner that night, practice what you learned as we bring you a Blues set for the last hour of the dance.

Register at the door for ONLY $45
Kara's Bio: Kara Fabina is an international dance instructor based in Colorado Springs. Since 2008 she has been teaching and competing in jazz, swing and blues throughout the world. Having been dancing for almost two decades, Kara brings both knowledge and experience to the dance floor. She has been recognized internationally for her choreography as well as her achievements in competitions. www.kineticallykara.com
Video:
https://youtu.be/A3oOljYNDL8