EVERY MONDAY NIGHT!!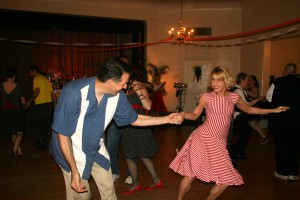 SPREAD THE WORD…
We have changed the format of Hepkats to include the new "Jump Session". Because… "the rhythm is jumpin'….. jump session…."
What is the Jump Session?!?! It is a class format that encourages growth, development, and understanding of not only moves, but overall technique and movement and how to apply them to your dancing.
Who is the best fit for this class?? EVERYONE!! Every month we take a subject within Lindy Hop, Blues, Balboa, Shag, or Charleston, start from the bare bones beginning of the dance (7:30pm-8:15pm) then "stack" the class to challenge those people who aren't new to the dance until 9:00pm.
FOR THE MONTH OF NOVEMBER WE WILL BE DOING CHARLESTON!!
7:30-9:00pm "Jump Session"  with The Lindy Hopkins
9:00- 10:30pm Dance to DJs
Hepkats 200 N. Macdonald St. Mesa
$10 includes lesson and dance
$5 for just the dance 9-10:30pm
No partner required, all ages welcome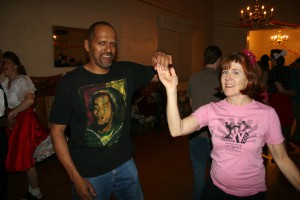 One of the best places to dance in the valley, Hepkats is located in one of the oldest buildings in old town Mesa. Built in 1932, Hepkats has one of the best wood floors around. We are also proud to be the only weekly venue that teaches Lindy Hop!! Every Monday from 7:30-8:15pm, The Lindy Hopkins teach beginning Lindy Hop.
Hepkats was started a few years after The Kats Korner, and is run by National Jitterbug Champions The Lindy Hopkins. Home to the best A/C around, one of the fastest wood floors in town, and some of the most genuine people you can meet…it is by far the best way to start off your week!
In addition, Hepkats is home to the Gypsy Jitterbugs, AZ's premier all girls swing dance troupe. Run by Karen Vizzard Hopkins, the Gypsy Jitterbugs perform regularly around the valley and are comprised of girls of all ages. They rehearse every Monday from 6-7:30pm. If interested in joining this amazing group, message Karen!