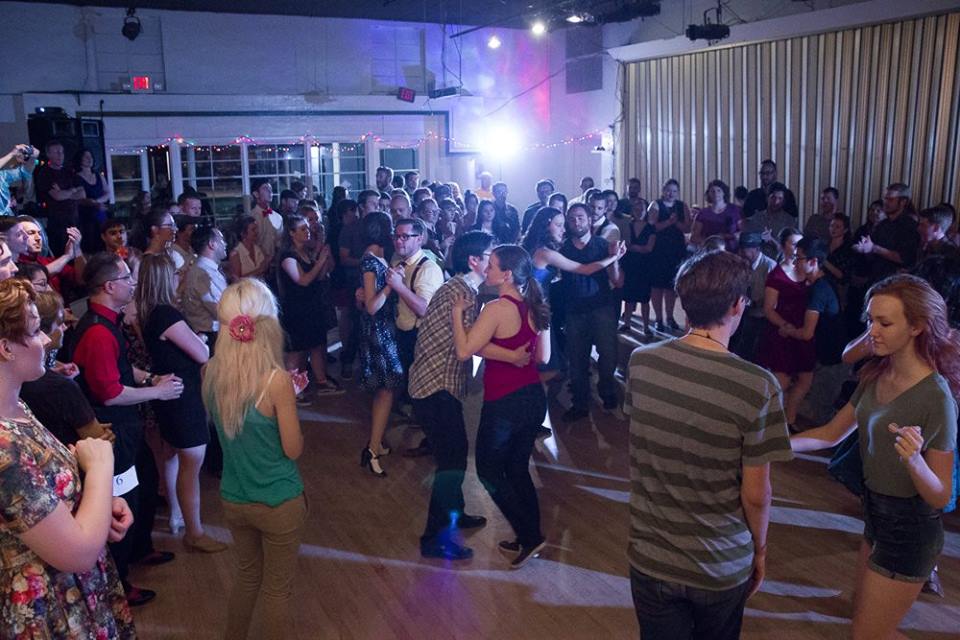 With over 14 years of hospitality under our belts, you are sure to have a great time at the Valley of the Sun's longest running Swing Dance Venue! Hosted by Dabney and Karen, nationally renowned pro-swing dancers in Arizona.
All ages and skill levels are welcome!!  
Click Here
For More information on our Saturday Night Dance
Come Join us THIS SATURDAY and EVERY SATURDAY
Located at the ZRoom (behind the Popeyes)
1337 S Gilbert Rd Unit 116 Mesa, AZ 85204
$10 cover
7:15pm – 8:00pm 6-count Beginning Swing Lesson
8:00pm – 12:00am Open Dancing
**************
MONDAY NIGHT DANCE at HEPKATS
Hepkats has made it's return to dancing at the Guild of the Vale in Downtown Mesa! With a beautiful wood floor and some of the best swing music around it has become a local favorite! We are now teaching Beginning Lindy Hop every Monday Night!
Come Join us THIS Monday and EVERY MONDAY
200 N Macdonald Mesa, AZ
$10 cover
7:15pm – 8:00pm Lindy Hop Lesson
8:00pm – 10:30pm Open Dancing
**************
PRIVATE LESSONS
Dabney and Karen are proud to bring you some of the best rates in town when it comes to private dance lessons. They are typically one hour and can be up to four people. Shoot them an email at thelindyhopkins@gmail.com for more information!!
**************
Getting Married??
We are available to DJ, Teach a Swing Dance Lesson to entertain guests, and/or choreograph a first dance!
We have a series of package deals that you can choose from to prepare you for your special Day!! We also have a dance floor and equipment you can rent.
For more information please email us at thelindyhopkins@gmail.com