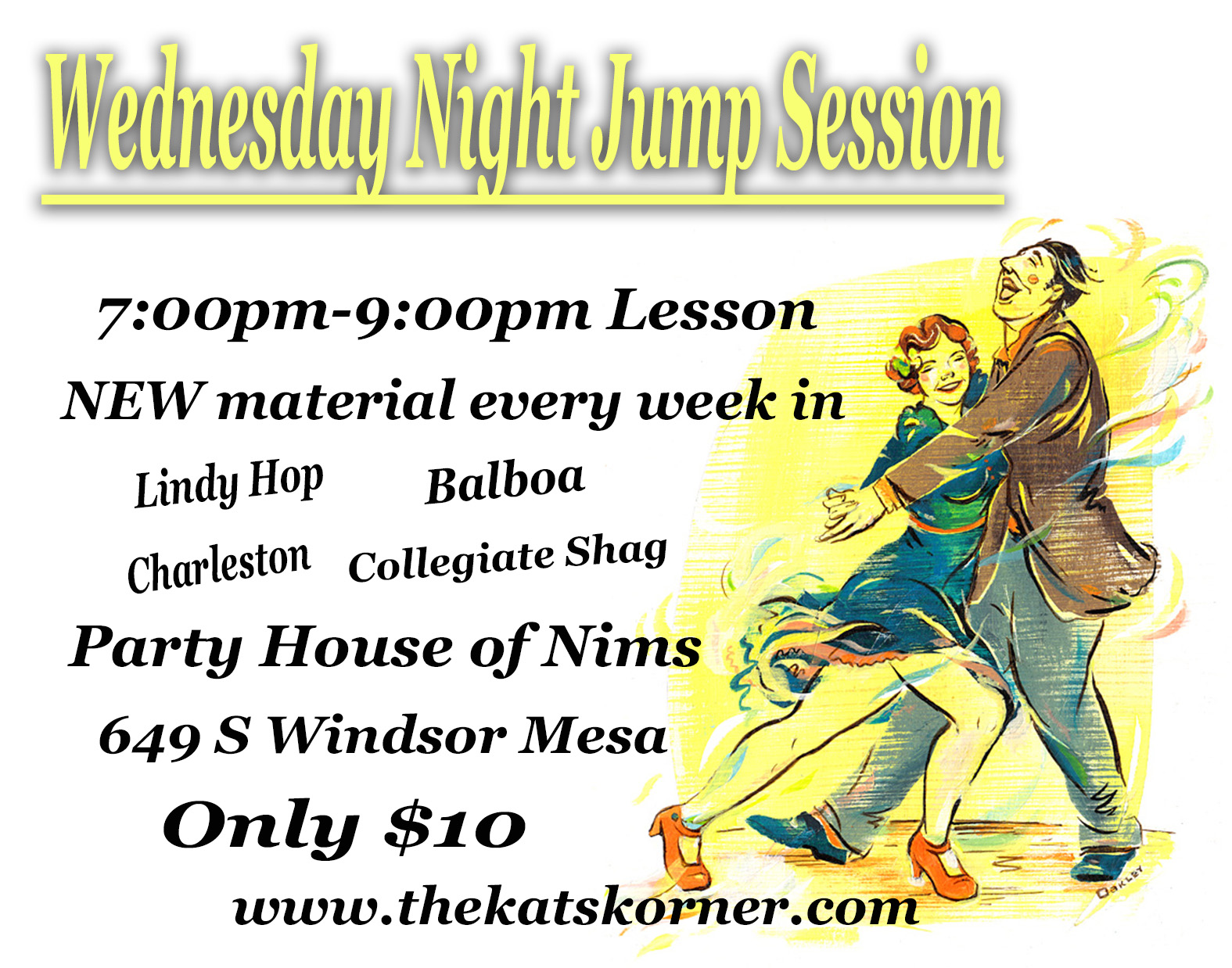 The Lindy Hopkins are proud to announce the return of their Jump Sessions



Join the Hall-of-Famers Wednesday nights at "The Party House of Nims" for an intensive swing dancing lesson!
Each week we will cover a different subject (Charleston, Lindy Hop, Balboa, Shag, etc). We will quickly cover the basics of the dance then we will keep building upon (or stacking) those principals until your minds explode! Jump Sessions are great classes for any dancer looking to improve their dancing!
These classes are meant to push your dancing, get you moving and thinking in ways that maybe you haven't tried before, and get you to experiment with different techniques to help you on your way to becoming *your* best dancers. When these classes first started they quickly and easily became an East Valley favorite and are still talked about… come see what all the fuss is about!
Class runs from 7pm – 9pm and is ONLY $10 for 2 hours!!
See you Wednesday!
649 S Windsor Mesa, AZ