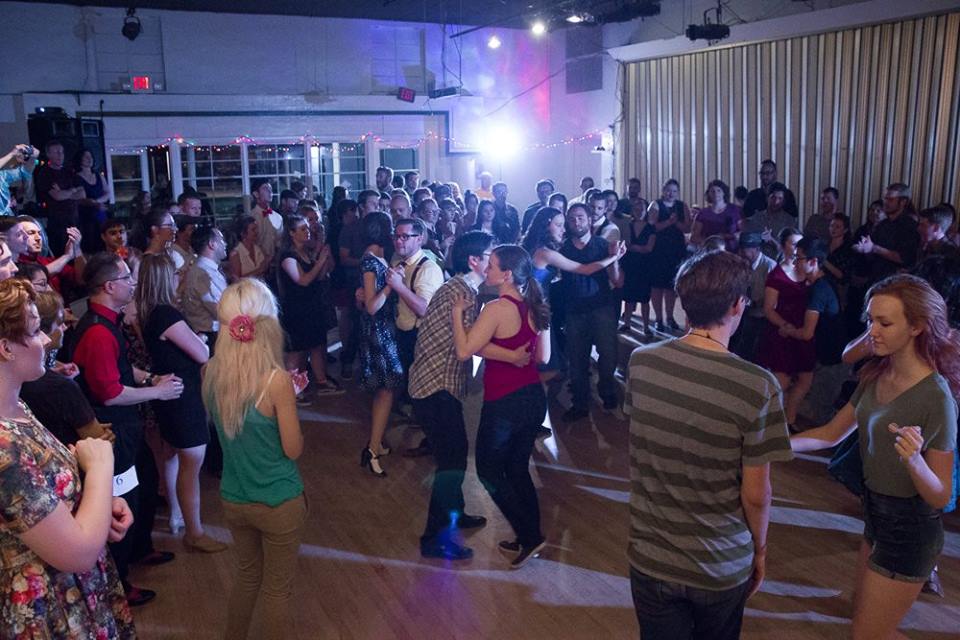 Live Band at Kats Saturday, March 10th. The Wild Cat Jazz band of Tucson will be making its Kats Korner debut for the Saturday night dance of the 9th annual BadAZ Balboa
As if that weren't enough, we have a special performance, Balboa Mix and Match, guest DJ Morgan Day coming in from San Diego to keep the tunes swinging on the band breaks AND a bunch of amazing out of town dancers will be there in conjunction with BadAZ Balboa!!
Live Band, snacks, and great DJs *$20 at the door
Facebook Event for Saturday night dance at Kats Korner: coming soon!
Dabney & Karen will be hosting. DRESS TO IMPRESS. See you there!
There is a super fun beginning East Coast Swing lesson prior to the dance from 7:15-8pm. Never danced before? Have two left feet? No partner? No problem! Everyone rotates through the lesson, getting to dance with everyone! All ages welcome!!
The Kats Korner boasts an incredible 2,000 square foot wood floor with a state of the art sound system. Bottled water available for only $1.
*It gets REALLY HOT sometimes, especially during the summer, so please do everyone a favor: Bring deodorant, extra shirts to change into, a sweat towel, etc.
NO PARTNER REQUIRED, ALL AGES WELCOME
Credit Cards *WILL* be accepted this week (+$1 service fee)
Doors Open 7:00pm
Beginning East Coast Swing Lesson: 7:15pm – 8:00pm
Dance: 8:00pm-11:00pm
446 E. Broadway, Mesa – Entrance In The Back
www.thekatskorner.com